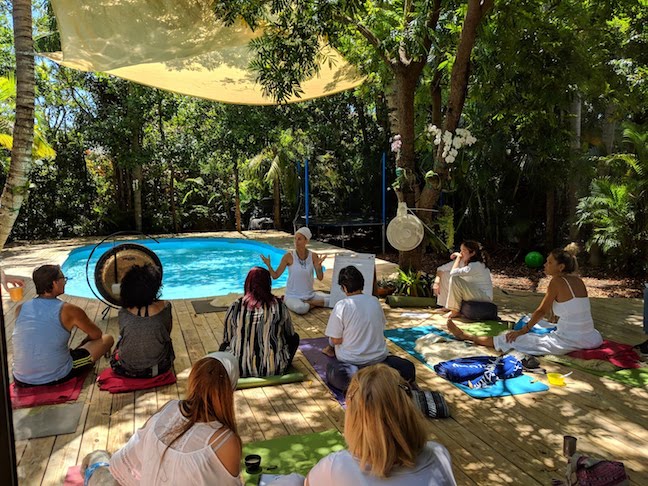 Live Zoom Classes
-Español & English-
Sat Nam All,
During these unprecedented times, I am offering Virtual online classes to all …
Durante estos tiempos sin precedentes, Estoy ofreciendo clases Virtuales para todos…
Welcome to LIVE Zoom!  This platform allows us to get together at the same time, do Yoga, meditate, and chat afterwards.
¡Bienvenidos a Zoom Live! Esta plataforma nos permite encontrarnos a todos juntos a la misma vez, hacer Yoga, Meditar, y charlar un poco después de la clase.
You are welcome you to invite friends, family, and love ones.
Sentiros libres de invitar a vuestros amigos, familia y seres queridos.
The logistics / Logística:
How to find the classes?  / ¿Como encuentro las clases?
• Download Zoom / Ahí que bajar la aplicación gratuita llamada ZOOM.
• Copy and paste the link below / Copiar y Pegar el enlace de abajo
• Please enter the Zoom Studio a few minutes early so we can be sure to start on time. / Por favor, entren en la clase un par de minutos para que podamos empezar a tiempo.
CLASES EN ESPANOL- TODOS LOS MARTES @ 3 PM ETS (9 PM en España)
https://us02web.zoom.us/j/851774160?pwd=c25mRVJQak9aLy9qM3JCTURScmMwZz09
Meeting ID: 851 774 160
Password: KUNDALINI9
ENGLISH CLASS – EVERY THURSDAY @ 3 PM ETS
https://us02web.zoom.us/j/196080244?pwd=KzIzWGg1M1Z0U3lyUStRSWc2disxZz09
Meeting ID: 196 080 244
Password: Kundalini9
Payment? /
Pago?
Virtual classes have a fee of $9 / or half class pass (Only for Class Pass holders).
Sign in or VENMO scan code that you can find in this page.
Las clases Virtuales tienen un costo de $9/ ode 1/2 half class pass (solo para los que tienen Class Passes). Inscribase or VENMO puede escanear el código que se encuentra en esta pagina.
STAY CONNECTED /
CONECTATE
The Secrets of Yoga, YouTube channel has many easy and powerful exercises for all levels that you can use to stay afloat and withstand the pressure of the time. Our classes will be recorded & upload into the channel so you can have access anytime, anywhere.
En el canal de The Secrets Of Yoga, YouTube hay muchos ejercicios relativamente sencillos que todo el mundo puede hacer para mantenerse a flote. Las clases serán grabadas y subidas al canal para que las podáis acceder cuando queráis desde cualquier lugar con internet.
YOUTUBE   https://www.youtube.com/channel/UC994pwY8j-VrOgbKmSa6o7Q?view_as=subscriber
FACEBOOK   https://www.facebook.com/IndraK99
INSTAGRAM   https://www.instagram.com/kaurindra/
THE SECRETS OF YOGA ESPANOL   https://es.thesecretsofyoga.com
THE SECRETS OF YOGA ENGLISH   https://www.thesecretsofyoga.com
Release of Liability / Liberación de Responsabilidad
By participating in The Secrets Of Yoga Zoom yoga classes, I hereby agree to the following:
Al participar en las clases en línea de The Secrets of Yoga a través de Zoom, yo estoy de acuerdo con lo siguiente:
1. I am participating in classes or services during which I will receive information and instruction about yoga and health. I recognize that yoga requires physical exertion, which may be strenuous and may cause physical injury, and I am fully aware of the risks and hazards involved.
Estoy participando en clases o servicios durante los cuales recibiré instrucciones de Yoga y salud. Reconozco que hacer yoga requiere movimiento físico, y a veces este puede ser estrenuo y puede causar lesiones físicas. Yo soy completamente consciente y responsable de estos riesgos.
I understand that it is my responsibility to consult with a physician prior to and regarding my participation in any physical fitness program, including yoga. I represent and warrant that I have no medical condition that would prevent my participation in physical fitness activities.


Entiendo que es mi responsabilidad consultar con un doctor antes de participar en cualquier programa de ejercicios físicos, incluido yoga. Yo represento que no tengo ninguna condición física que prevenga mi participación en estas clases.
In consideration of being permitted to participate in the yoga classes, I agree to assume full responsibility for any risks, injuries or damages, known and unknown, which I might incur as a result of participating in the program.


Asumo toda responsabilidad por cualquier lesión, o daño físico sabido, o no sabido como resultado de participar en las clases.
In further consideration of being permitted to participate in the yoga classes, I knowingly, voluntarily, and expressly waive any claim I may have against the instructor and the owner of The Secrets of Yoga.


Voluntariamente expreso mi renuncia a cualquier reclamación en contra de la instructora/s o dueña de The Secrets Of Yoga.
I hereby grant The Secrets of Yoga permission to use my likeness in a photograph, video, or other digital media ("photo") in any and all of its publications, including web-based publications, without payment or other consideration.


Garantizo el permiso a The Secrets of Yoga para usar fotos, videos, u otras formas digitales (foto) en sus publicaciones, websites, sin pago u otra consideración
I am looking forward to seeing and interacting with all of you!
Muy contenta de conectar & verlos pronto en clase!
Many Blessings,
Muchas Bendiciones,
 Indra Kaur @ indrak@thesecretsofyoga.com
Tiempo y Efectos de la Meditación:
https://es.thesecretsofyoga.com/meditation/meditation-frequent-tme.html
¿Por cuántos días debería hacer esta meditación?:
https://es.thesecretsofyoga.com/meditation/por-cuantos-dias-deberia-de-hacer-esta-meditacion.html
Consejos alimenticios del Ayurveda:
https://es.thesecretsofyoga.com/yoga-for-women/yoga-food-tips.html
Time and Effects on Meditation:
https://www.thesecretsofyoga.com/meditation/meditation-frequent-tme.html
Best Time to Meditate:
https://www.thesecretsofyoga.com/meditation/meditation-best-time.html
How many days should I meditate for?
https://www.thesecretsofyoga.com/meditation/how-many-days-should-i-do-this-meditation-for.html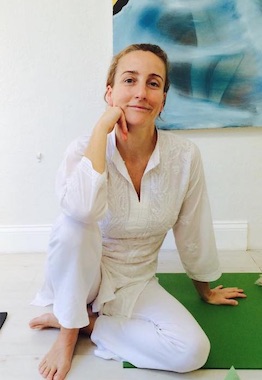 https://checkout.square.site/pay/c7a214fb21f745a492c8ba6ffad28e0d