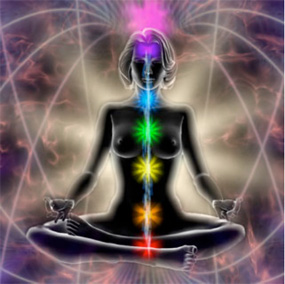 * The Divine Art of Manifestation *
Mudra * Mantra * Movement & the Mind
Locked inside of you is your Hearts desire for a more full and nurturing life. This yearning is your higher Self calling you to be more than you've ever dreamed. As beautiful beings made in the image of our Universe, settling for less in our lives is one of the most painful experiences we can have. Our
Eternal birthright is to have access to whatever our infinite imaginations can create. Join EuGene Gant of Naam Yoga Miami as he uses the ancient techniques found in Naam Yoga, Universal Kabbalah & Hermetic philosophy, to evoke the hidden powers of the Heart & Mind for manifestation!
* Do you take your dreams seriously?
* Are you living the highest ideal of what life looks like to you?
* Is there room for more good in your current life situation?
* Can you release the "How" and focus on the "What"?
Let's explore these questions together in sacred community and uplift our collective "Yes" to Life in It's fullest expression!
In this workshop we will learn:
* Mudra's for prosperity and abundance and how to use them in everyday life…..
* Mantra's and Breath techniques to raise personal vibration and activate creativity….
* The Master Key to Manifestation & how to cultivate and apply it flawlessly….
WHEN: Sunday, December 12th, 2010 @ 11:30am-1:30pm
COST: $19 Pre-Pay; $21 at the Door (please call 305-925-0804 to register)
The Secrets Of Yoga, Hyperfit Gym, Second Fl, 465 Arthur Godfrey(41st)